ATLANTIC SURVEYORS AFGHANISTAN
---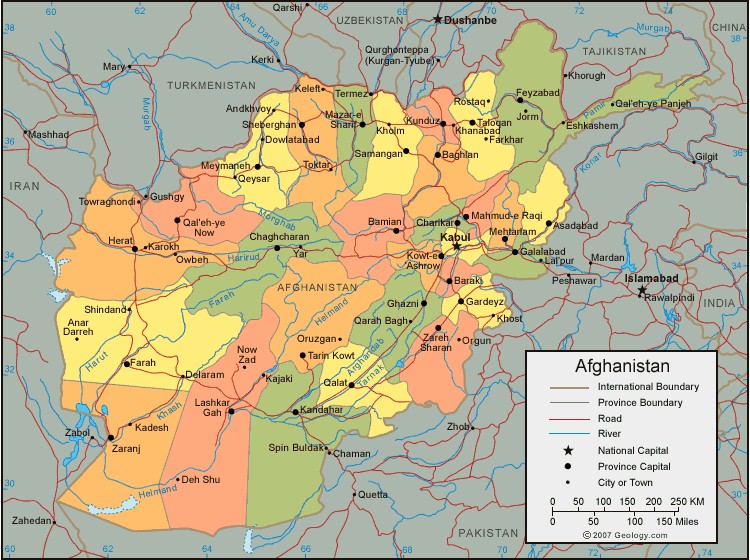 LANTIC SURVEYORS (PVT.) LTD Afghanistan engaged in inspection and surveying activities, our inspectors and surveyors provide supervision services around the clock, seven days a week. From the moment of nomination receipt to electronic delivery of our detailed inspection report, you can be sure that our expert surveyors, tallymen and inspectors are protecting your interests. We have experience and product knowledge of a vast range of commodities and offer highly competitive rates. Whether your cargo is in bulk, bagged or liquid form, allows ATLANTIC SURVEYORS (PVT.) LTD Afghanistan to represent you at stores, production sites and ports throughout the world:

• Grading
• Tallying
• Loss prevention
• Size verification
• Calibration checks
• Marking verification
• Radioactivity testing
• Temperature testing
• Bagging supervision
• Explosive free checks
• Moisture determination
• Representative sampling
• Water Ingress investigation
• Damaged cargo investigation
• Random bag weight verification
• Inspection for manufacture defects
• Rejecting out of specification product
• Supervision of stevedoring operations / stowage
• Cross referencing product discharged against packing list
• Checking transport is clean and acceptable to carry product
• Witnessing packing and banding to ensure appropriate application
• Silver Nitrate testing (to check whether water present is saline or fresh)
• Quality control - checking product conforms to contractual specifications
• Full supervision of discharge ensuring product is handled in a correct manner
• Weighbridge control issuing all drivers with our own weighbridge control tickets
• Full supervision of loading ensuring product is stowed correctly aboard vessel or into container

ATLANTIC SURVEYORS (PVT.) LTD IN CONSULTANCY
We offer our expertise and assistance for getting their organizations ISO certified. The certification is based on good manufacturing processes practiced by the concerned party and quality of it's' products / services. Our team of experts has extensive experience in designing and implementing corrective and preventive action systems that prevent problems from recurring in future. We provide services for all the major standards prevailing in the world. These standards range from Quality Management, Information Security Management, Food Safety Management, Environmental Management, Software Management, Health & Safety Standards, Marine Services and other Garment & Apparel Industry Standards, our services includes the:
Writing manual, Establishing Company's policy & measurable objectives.
Creating efficient system for controlling distribution and re-issue of documents.
Monitoring processes to ensure they are effective
Keeping adequate records
Checking output for defects with appropriate and corrective action where necessary
Regularly reviewing individual processes and the quality system itself for effectiveness
Facilitating continual improvement
ACCREDITATIONS GUIDE
Working with sister concern accredited company for ISO 17020 & ISO 17025 our professional know very well how to develop from ground to the top structure of the organization as per the international accreditation requirements. The accreditation is making the organization unique among the competitors; give edge to promote the culture of confidence in monitoring and testing. ISO/IEC 17020:1998:- General criteria for the operation of various types of bodies performing inspection. ISO/IEC 17025:2005: - General requirements for the competence of testing and calibration laboratories
QUALITY SYSTEM
Affirms conformity of an Organisation's Quality Management System to international reference standards, we provides Quality Management Systems consultancy in different market sectors on the basis of the following standards: • ISO 9001:2008, QS9000, (Automotive sector) • Qualitative / Quantitative assessment The services based on the assessment & QMS implemented on the basis of the ISO 9000 standard(s), Inspection methods, & performance parameters of the service on the basis of the applicable documents, assessment of the performance characteristics of the service established by the client.
FOOD SAFETY
One stop shop for product safety and quality solutions, from farm to fork, consulting, training, management of your programs, or auditing, our progressive experience in various industries enable us to provide reliable, cost - effective and sustainable solutions to the food, packaging, pharmaceutical, and distribution industries.
We understand the uniqueness of every business and offer tailored solutions to meet specific needs. Our experts are recognized industry professionals that integrate their technical expertise, practical experience to develop both effective and sustainable solutions. We offer our highest commitment to develop the strategy based on Food Chain Traceability Management System. The reference standards for this scheme are: UNI 10854:1999 – HACCP, BRC - Global Standard – Food Food Safety Management System FSMS ISO 22000 Implementation of these standards will be applicable & requirement of food processors, retailers, packaging material, warehouses, distribution centres, pharmaceutical and personal care products.
CERTIFICATION OF INFORMATION SECURITY MANAGEMENT SYSTEMS
The instrument for optimum management of the various factors associated with information protection. ATLANTIC SURVEYORS (PVT.) LTD offers an innovative certification scheme based on ISO/IEC 27002:2005, not only to new economy - service providers, e-commerce operators, Certification Authority, outsourcing companies for information technology systems - but also to companies in the banking, insurance and traditional business sectors.
ENVIRONMENTAL CONCERN
Environmental protection is global concern in recent era based on the company's specific potential, consultancy in the environmental systems in the most varied market sectors, we drawn up specific environmental schemes and legislations issuing by the municipal districts, government structures, public utilities, service companies, tourist-reception. Environmental assessment and review studies include: Initial Environmental Examination, Environmental Impact Assessment Environmental Monitoring & Control Plan, Environmental Laws, Environmental Audits, Green Certification, ISO 14001, Clean Developed Mechanism (GHG, Carbon Foot Print and JI) base on Kyoto Protocol
WORK PLACE HEALTH AND SAFETY
An analysis and control instrument of company safety, through careful monitoring of the sources of risk, analysing the safety management of production/ construction sites and/or services on the basis of the International safety standards and national laws, Compliance with this specification makes it possible to analyse problems and adopt the relevant preventive actions to minimise professional risks during all the work phases. SAFETY ASSESSMENT & MANAGEMENT performed to identify the Process Hazard, Root Cause Analysis and Incident Investigation, motivate the organization and workers towards the Safety Culture Assessment and Training. The risk management is based on: • Catastrophe Modeling, Natural Hazards Risk Management • Emergency, Preparedness & response • Facility Sitting and surrounding Hazard Analyses (HAZID, HAZOP, LOPA) • Risk Assessments (PRA, QRA, FMEA), Security and Vulnerability
INTEGRATED MANAGEMENT CONSULTING
A single, avant-garde scheme to achieve excellence in multidisciplinary international standards, e.g. Quality, Environment, Occupational Health & Safety, Corporate Social Responsibility and other applicable norms to integrate company management system: • Maximise values, Combining the qualitative and qualitative needs, Respect for the environment & reduce environmental risks, Regard for worker health and safety to make it priority, Social impact, values of humans • The project makes it possible to identify for each area of the Management System, not only compliance with the standards but also each requirement of the standard, assessment criteria will be applied relevant to application of the requirement.
CORPORTATE SOCIAL RESPONSIBILITY
An effective way to demonstrate company performance visibility as regards social development sustainability, compliance with the international standards represents a responsible approach by the Organisation to the social problems of work. The consultancy of ATLANTIC SURVEYORS (PVT.) LTD designed as per the local and the international laws refers to the human responsibility work with the organization and for the organization. The practices standards are: FLA & FLO-CERT, SEDEX CT-PAT, ISO 26000 (GUIDELINES) BUYER'S CODE OF CONDUCT RESPONSIBLE FOR SOCIAL CARE SA 8000:2007 – SOCIAL ACCOUNTABILITY BSCI (BUSINESS SOCIAL COMPLIANCE INITIATIVE) WRAP (WORLDWIDE RESPONSIBLE APPAREL PRODUCTION)
PRODUCT CERTIFICATION
Increasing attention and enhancement of products traceability developed system to enhance and identify the product and its special characteristics as for example origin, production characteristics, use of particular raw materials, recipe, etc. Approval and subsequent verification of compliance of the product with the reference document prepared by the client makes it possible to use the mark on products, ensuring greater emphasis and visibility to production. • GOTS, REACH, OEKOTEX, GLOBAL GAP, EC MARKING, EPD AND LCA, MACHINES, ORGANIC CERTIFICATION, MARINE EQUIPMENTS, PRESSURE VESSELS & EQUIPMENTS, RECREATIONAL CRAFT, LIFE CYCLE ASSESSMENT OF A PRODUCT (LCA), PERSONAL PROTECTIVE EQUIPMENTS
GREEN SHIPYARD CERTIFICATION
The IMO, European Union, Environmental concern groups are focused to impose the green ship recycling which comes under BASEL and Hong-Kong Convention according to which "ship recycling facilities are designed, constructed, and operated in a safe and environmentally sound manner in accordance with regulations. An authorization process is required with inspection, monitoring and enforcement provisions, including powers of entry and sampling. Ship recycling facilities shall establish management systems, procedures, and techniques that do not pose risks to the workers concerned or to neighbors and that, to the extent practicable, eliminate adverse effects on the environment, taking into account guidelines developed by the IMO".
The international standard ISO 30000:2009(E): Titled "Ships and marine technology‐ Ship recycling management systems Specifications for management systems for safe and environmentally sound ship recycling facilities" has been developed by ISO Geneva in 2009. The consultancy / compliance related in the ship yard involve: • Engineering Verification and Specialized Analysis • Mechanical Integrity Programs • Project Quality Management • Onsite Pollution prevention & reduction
PROJECT MANAGEMENT & MONITORING
ATLANTIC SURVEYORS (PVT.) LTD work experience more than 25 years with the national and international projects monitoring, give us edge to our competitors, projects monitoring for Chemical, medical, textile, electrical, mechanical, food, agriculture and civil engineering, other than that ATLANTIC SURVEYORS (PVT.) LTD prepared the feasibility reports & studies for the project launching and for the running projects, we also developed and prepared organizations for the National & International Business Award Preparation.
IN-HOUSE / ON-SITE TRAINING SERVICES
Training and communication are central to the success of any management. We offer the training, which could be used by any organization, service or manufacturing, embarking upon international referred standards / programs. ATLANTIC SURVEYORS (PVT.) LTD consultants designed variety of accredited / un-accredited training programs as per the requirements of the industry; these programs were modified and updated as per the national / international amendment in the laws and standards. • Marine Safety • Internal auditing • HR Management • Organic Certification • Green Certification • Operation Management • Factory Act & Labor Laws • NDT & Technical Trainings • National Environmental Laws • Corporate Social Responsibility • Job Safety Analysis (JSA or JHA) • Fire Fighting & First Aid Training • Hazard Analysis & Critical Control Point • HALAL & Food Safety Management System • Quality / Environmental Management System • Occupational Health & Safety Management System • Understanding & Implementation of ISO 17025 for laboratories • Understanding & Implementation of ISO 17020 for Inspection bodies • AND OTHER Value added trainings as per requirements of client
HR CONSULTANCY
ATLANTIC SURVEYORS (PVT.) LTD Consultant has specialized in representing qualified HR professionals for direct-hire, contract and consulting positions with companies of all sizes. Our knowledge of the human resources field and links to our local business communities attracts candidates who excel in their chosen specialties. Our hiring options allow our clients to choose the staffing strategy that best meets their needs. ATLANTIC SURVEYORS (PVT.) LTD Consultant one of the high rank HR consultancy in Afghanistan specialized in Staffing of Banking sector.